The corona virus (specifically the Covid-19 type) is sweeping over the world, with close to 100.000 people having been infected in late February 2020. The disease is quickly spreading and containment becomes more and more unlikely by the day and with vaccine not readily available for probably over a year this will affect us all. To date, out of about 39.500 people who got the disease, and either got cured or died, 93% got well, while 7% died. Most of those who died were people with underlying diseases while only about 1% had no underlying disease (stats from https://www.worldometers.info/coronavirus/ ). Fortunately the young people seem to be at least risk with no one under 9 years old having died as of yet when this article was written.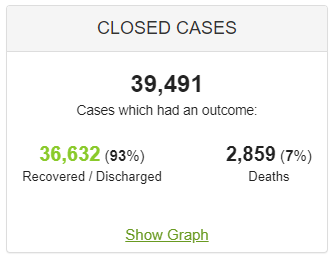 You may have heard in the news how the virus is affecting big businesses all over the world with supply chains in danger for companies like Apple, and Microsoft coming out with a revenue warning. Stock markets have taken a serious hit and may even fall further when and if the virus starts spreading more in the developed economies.
How does this affect you?
You may be asking how this all will affect your small business which is still working normally, and your client are still making bookings and coming for your services. Well, probably the Covid 19 is often one of the main discussions with your clients as most people are getting very worried that it will spread to their area. Unfortunately, the situation may change for the worse when cases start to be found locally and people, your clients, get more scared. They may start to be afraid to go out in public, or anywhere where they are at risk at meeting people that might have the infection. This will also mean that some clients will refrain from coming in for services as they are afraid of meeting others in the waiting area, and of course there could be risk of cross contamination between clients that don't even meet.
Prepare your business for the Corona Covid 19 virus!
How can you prepare? First of all, prepare your self personally, and your staff as well. You want to minimize the risk of getting infected while still staying on top of providing an awesome service. Here are some common sense rules that may help you:
Don't shake hands with clients or other personnel and let them know it is for their protection. In France, it is common to kiss (put cheeks together) when you meet colleges or even good clients… STOP IT ALREADY!!
Start wearing masks.
Offer masks to your clients or ask clients to come in wearing masks in respect of other clients.
Have hand disinfectant by the door and ask anyone who comes in to put it on their hands.
Clean your own hands regularly with a hand disinfectant and do this so that your clients see.
Clean the door knob regularly and other places that clients touch.
If you are in consulting and if you can do it without meeting people personally, try to do your meetings through the use of online platforms such as Gruveo.
The above recommendations will give many of your clients comfort that you are taking the issue seriously, and many of them will definitely feel better coming in for your service.
This however may not be enough if the disease becomes a real pandemic and many in your local area will start to get infected. In such a case it may become necessary to take even further steps in hygiene.
Use buffer times between clients, so they are not meeting each other between visits.
Use the buffer time to disinfect the area the last client visited so that the next client comes to a "safe" area.
Wear protection suit and change it regularly.
Let your clients know beforehand that you are taking precautions, and what precautions you are taking. You can tell them in their notifications sent from the SimplyBook.me system, what they can aspect during the visit in respect of hygiene at your place. For example are you limiting having many people in the waiting room by using buffer time, are you offering hand sanitizers for all visitors, are you your selves using masks and maybe offering clients masks, do you request clients to come in wearing masks, do you change hand gloves between clients.
Showing your clients that you care will make them more prone to book with you and more loyal in the long run. They are even likely to tell their own friends about your measures, which may have their friends prefer to book appointments with you, rather than someone else who is not taking this threat seriously because make no mistake, the threat is real.
If part of your clientele has been international visitors, you may need rethink your business a bit and try to target people in your local area. It is clear that travelling will be considerably less this year so your focus should be local clientele. SimplyBook.me has many marketing tools that you can use to your advantage and then you can additionally use local advertising through Google or Facebook.
Will we see the corona virus become a pandemic in the coming weeks? Possibly, but this may also not happen. No one really knows… If it happens, there are some tests already being done with anti viral medicines that may help, in which case they will make the virus less deadly. Later, maybe next year, we will see vaccines against the virus and everything becomes business as normal again.
In any case, life continues and there is no reason to be too scared as the majority of healthy people that get this disease, tackle it as common cold or a flu and get well in short time. This will however probably hit many small businesses hard if it spreads throughout the world in coming weeks and months. The best businesses will turn this to their advantage, by showing their clientele that they take this seriously and care about the safety of their clients while at the same time they maintain their service at a high level. This will help you to create long term clients that will stay with you in the future. In 1 or 2 years, no one will be discussing this virus anymore, and your business may be stronger than ever.
Always remember to abide to the rules and advice of your health governing body and keep up to date with what is going on in your area. Remark that this article or any advice within it should NOT be taken as a medical advice. We are not doctors so if you want professional advice concerning diseases, sickness, health or protection, consult directly with your own doctor.
To assist with the fighting against the Corona Covid-19 virus, SimplyBook.me offers a free booking system and a free setup assistance to facilities that offer for free covid-19 testing.